Vert
Discover Cannes destination
ALGUE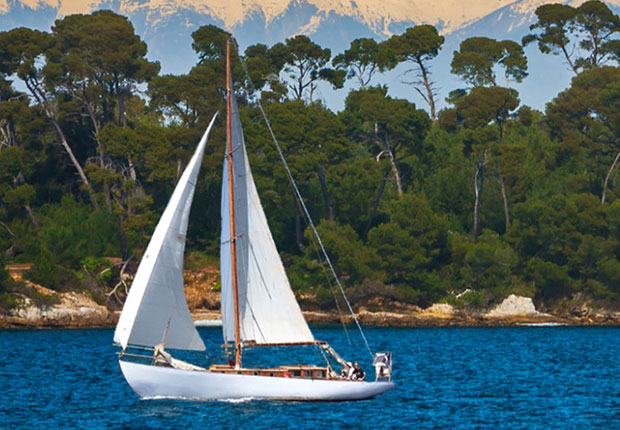 Equipements Informations
Classic Yacht Sailing in Cannes:

ALGUE, a 12.80m Bermudian Cutter from 1948, is now based in the Old Port of Cannes and will be available for skippered day sailing from April until October.

She was designed by the Swede, Olle Enderlein, and built in St Malo.

Algue has a licence to take up to 7 passengers.

What we offer:
- Day Trips: Tours Îles de Lerins, Cap d'Antibes, Esterels, Sailing in the bay. Lunch at anchor, swimming, Food and drinks included. 10am - 4pm. 850€, from 120€ per person.
- Cruising: Tailor made voyages available on demand.
- Summer Fireworks Excursions: 3 hr tour with drinks on anchor. 400€, 6 people maximum.
- Racing: places onboard for the world famous Régate Royale, a 6 day event in late September. Be part of the crew and experience something something quite breathtaking! 5 race days, from 180€ per person, place for 4.
- Corporate Entertaining: Algue will be available for charter during the Film Festival, Cannes Lions, MIPIM, MIPCOM and MIPTV. Accommodation max 3 people.

Type bordereau:

Commerces et services

Only Cannes: no
Mail: alex@sailcannes.com
Dernière mise à jour le: 02/04/2018
Prestataire, il s'agit de votre établissement ou votre activité ?
Cliquez sur ce bouton pour savoir comment mettre à jour vos informations.